Launch of Civil Society Review issue 2 by Lebanon Support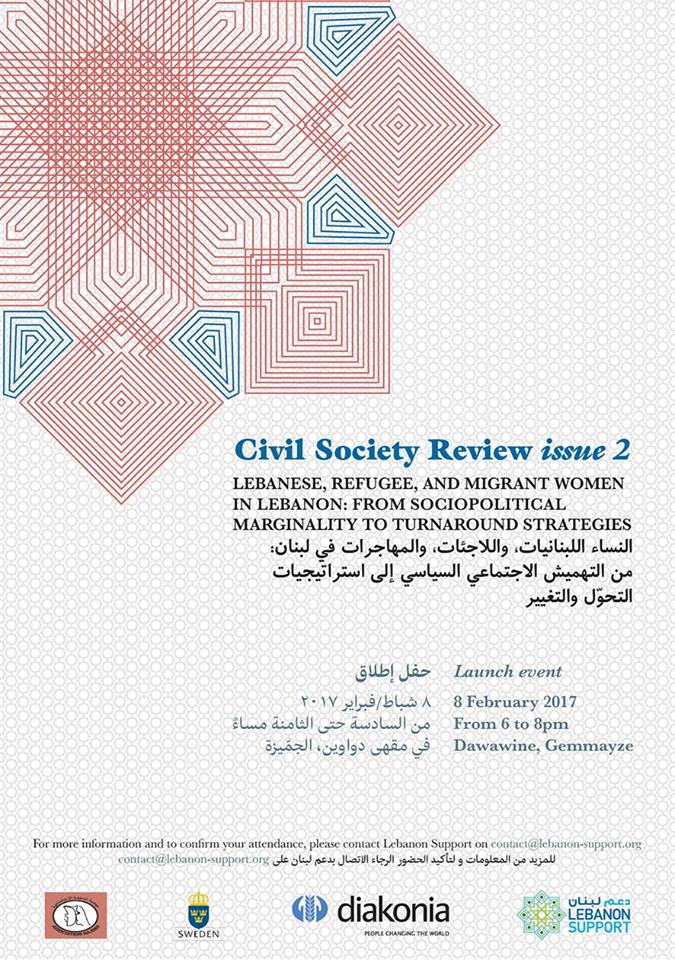 Lebanon Support organised on the 8th of February 2017, at Dawawine Beirut, a launching event for the 2nd issue of the Civil Society Review, titled "Lebanese, refugee, and migrant women in Lebanon: From sociopolitical marginality to turnaround strategies."
The Civil Society Review is the 1st peer-reviewed journal in Lebanon focusing on civil society and public action issues. Published yearly, it features papers in English, Arabic and French. This issue was published in collaboration with Diakonia and Najdeh Association, and is part of our Gender Equity Network project on the Civil Society Knowledge Centre. View the preview of this issue here.
Within this launch, Lebanon Support organised on the 19th of April, at its new office, a talk to discuss this issue of the Civil Society Review.
The talk discussed itineraries and stories of agency, and provided analysis and insights into the logics of exclusion and discrimination in the local social fabric, with the interventions based on the papers published within this issue.
Read the summary of the event here.